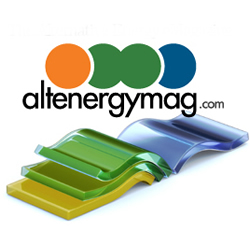 Vodafone and Centrica announced today the signing of a long-term electricity purchase agreement (PPA) with MYTILINEOS SA for the production of three solar farms under construction in England, with a total capacity of 110 MW.
The 10-year agreement to generate electricity on solar farms in Lincolnshire, Worcestershire and Nottinghamshire provides clean energy and supports Vodafone's ambitions by 2027 to reach net zero production in the UK. Vodafone will buy a significant share of the electricity generated by solar farms. , ensuring their development and providing additional renewable energy in the UK grid. Energy production is expected to begin by the end of 2022.
The agreement between Vodafone, Centrica as an energy trading expert and the business unit for the development of renewables and storage MYTILINEOS as a generator, supports the UK government's ambitions to focus on home-grown, cleaner and more affordable energy and thus enhance long-term energy sustainability. and security.
Electricity purchase agreements are key to Vodafone's renewable energy procurement strategy. This is the second such agreement and comes after the development of two onshore wind farms in Northamptonshire and Lincolnshire, which together provide 75 gigawatt-hours of electricity from renewable sources per year. Together, these assets provide more than 20% of Vodafone UK's annual energy needs and guarantee it access to long-term, high-quality renewable energy sources.
It is expected that with full operation, solar farms will supply more than 100 gigawatt-hours of electricity from renewable sources per year, which is enough to power a city of nearly 30,000 families during the year1; and save about 25,000 tons of CO2e emissions, equivalent to removing 14,860 cars a year. Approximately 55 GWh of green electricity will be allocated to Vodafone UK and the rest will be sold to the balancing and trading electricity markets through the Energy Marketing & Trading Centrica division.
Vodafone's landline and mobile networks in the UK connect 16 million people at any one time. The grid accounts for 95% of Vodafone's total energy consumption in the UK and represents the company's biggest impact on the environment. In 2021, it announced that its mobile and fixed networks, data centers, retail stores and offices now 100% supply electricity from renewable sources.
Building on long-standing customer relationships between Vodafone and Centrica, the agreement will help Vodafone effectively hedge prices for its energy needs while reaping the benefits of sustainability from the carbon savings recorded against Vodafone's science-based goals (SB).
The agreement confirms Centrica's experience and commitment to supporting the development of sustainable energy systems across Europe through the provision of market-leading entry-level services. Trading, optimizing and balancing renewable energy are at the heart of Centrica's experience.
Ahmed Essam, CEO of Vodafone in the UK, said: "Achieving our ambitious zero goals is an important part of our company's strategy. Already, all our businesses in the UK and Europe are 100% powered by renewable electricity. Today's announcement provides a significant share Our energy needs have been grown in the UK for at least the next 10 years. I am pleased that Vodafone is helping to develop new renewable energy facilities and supporting the supply of more green energy to the UK grid. "
Kasim Mangera, Managing Director of Centrica Energy Marketing and Trading, said: "Building on our longstanding relationship with Vodafone customers, this deal further highlights our reputation as a leading player in European energy markets. By helping companies like Vodafone to net procurement strategy, we advance the green transition by supporting the development, management and optimization of new renewable energy assets ".
Nikos Papapetrou, General Manager of RS Business Unit MYTILINEOS, said: "We are pleased with this deal with Vodafone as it is another important milestone in our development strategy in Europe. Corporate PPAs are a fundamental tool and as they help companies decarbonise and reduce MYTILINEOS is proud to be at the forefront of Vodafone and Centrica. "