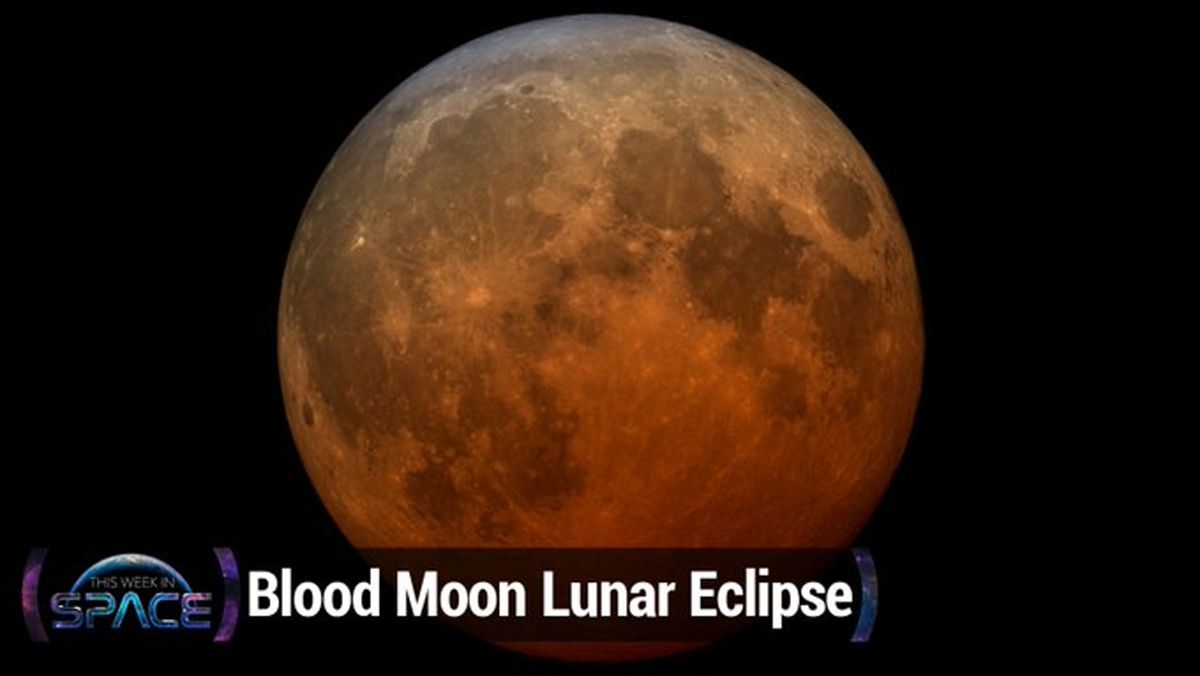 On the night of May 15, the Moon will roll into the shadow of the Earth for a distinctive celestial event: a bloody eclipse.
On this episode this week in spaceRod Pyle and Tariq Malik look on Superflower – Bloody month of May 2022when the moon completely passes through the shadow of the earth in a total lunar eclipse. It all happens on the night of May 15 and 16, which causes the moon to acquire a blood-red hue when your sky is clear.
The Bloody month not as sinister as it seems, but will be a great late night show. And this is about supermoon boot up! We will tell you all about it and how to observe it, as well as the Great Mars Earthquake, lunar plants and a black hole in the center of the galaxy!
Download or subscribe to this show at: https://twit.tv/shows/this-week-in-space.
Get the series without ads with Club TWiT on https://twit.tv/clubtwit
Here are some quick simple tips to see the Blood Flower eclipse Super Flower:
How many hours of Superblood Bloody Moon?
The stages of the lunar eclipse of the Bloody Moon Superflower were explained
How to watch lunar eclipse Super Flower Blood Moon online
Links to relevant news:
This week in space covers a new space age. Every Friday we immerse ourselves in a fascinating topic. What happens to the new race to the moon and other planets? When will SpaceX really send people to Mars?
Join Rod Pyle and Tariq Malik from Space.com as they tackle these and more every Friday afternoon. You can subscribe today to your favorite podcatcher.
Leading this week in space on TWiT
Leading this week in space on TWiT
Rod Pyle
Rod Pyle is an author, journalist, TV producer and editor-in-chief Ad Astra magazine. He wrote 18 books on the history, development and development of space, including Space 2.0, Innovation along the path of NASA, Interplanetary robots, Scheme for Battlestar, Amazing stories of the space age, The first on the moonand Destination Mars
In his previous life, Rod made many documentaries and short films for The History Channel, Discovery Communications and Disney. He also worked on visual effects Star Trek: Deep Space Nine and Battlestar Galactica reboots, as well as various science fiction pilots. His most recent television career was with the NatGeo documentary about Tom Wolfe's iconic book The right things.
This week's host in space
This week's host in space
Tariq Malik
Responsible for Space.com's editorial vision, Tariq Malik has been the editor-in-chief of Space.com since 2019 and has been covering space news and science for 18 years. He joined the Space.com team in 2001, first as an intern and shortly thereafter as a full-time spaceflight reporter covering human spaceflight, research, astronomy and the night sky. He became the editor-in-chief of Space.com in 2009. On air, the talent presented space stories on CNN, Fox News, NPR and others.
Tariq is an eagle scout (yes, he received a badge of merit in space exploration), a veteran of space camp (4 times as a child, once as an adult), and made the best trip to the "vomited comet", reporting the gravity of the fire. Prior to joining Space.com, he served as a full-time reporter for The Los Angeles Times, covering events about the city and education. He holds degrees in journalism from the University of Southern California and New York University.