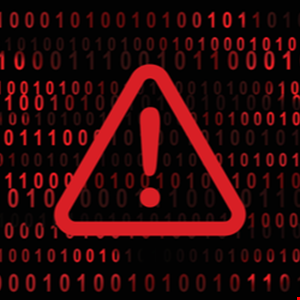 Health and education are the most vulnerable sectors to cyber attacks. This is evidenced by data from the Office of the British Commissioner for Information (ICO) for the second half of 2021. CybSafe. This came after the cybersecurity company reviewed ICO data for the 1st half of 2021.
Overall, health and education accounted for more than a third (34%) of security incidents last year, up 1% from 2020. The data showed a significant increase in the number of ransomware attacks targeting the education sector, from 19% in 2020. up to 22% in 2021. This was especially significant in the first half of 2021 (26%).
Despite this, the retail and manufacturing sector faced twice as many attacks as in any of these industries, and in the second half of 2021 they accounted for 20% of all attacks. Interestingly, the analysis showed that ransomware attacks aimed at retailers and production first replaced phishing last year. Ransomware accounted for 27% of all attacks versus 23% in 2020, and phishing attacks fell from 31% to 26%.
Overall, ICO data showed that phishing remains the most common vector of attack – just under 30%, although extortionists are a growing threat to all industries.
Oz Alashe, CEO of CybSafe, said: "ICO data tells a clear story. The pandemic has led to a sharp rise in ransomware attacks. As there has been a steady level of cyber threats in important sectors such as education and health over the past year, we need to go beyond standard security training practices.
"The human aspect of cybersecurity should not be underestimated in order to embody a culture of security in the first place. If we want to bring about real change in behavior, the first step is to respect people who respond differently to threats, and personalization is critical to creating a true culture of security.
"By assessing the differences in teams, you can implement individual security initiatives. The result is greater employee confidence, changes in security behavior and, ultimately, protection from such malicious threats, the importance of which will only increase in the coming years.
These figures are consistent with other studies on the rise in ransomware attacks last year. A a recent poll by Obrela found that 81% of UK health organizations have been hit by ransomware attacks in 2021, and the National Cybersecurity Center (NCSC) issued a warning about the growing attacks of extortionist programs targeting the education sector.