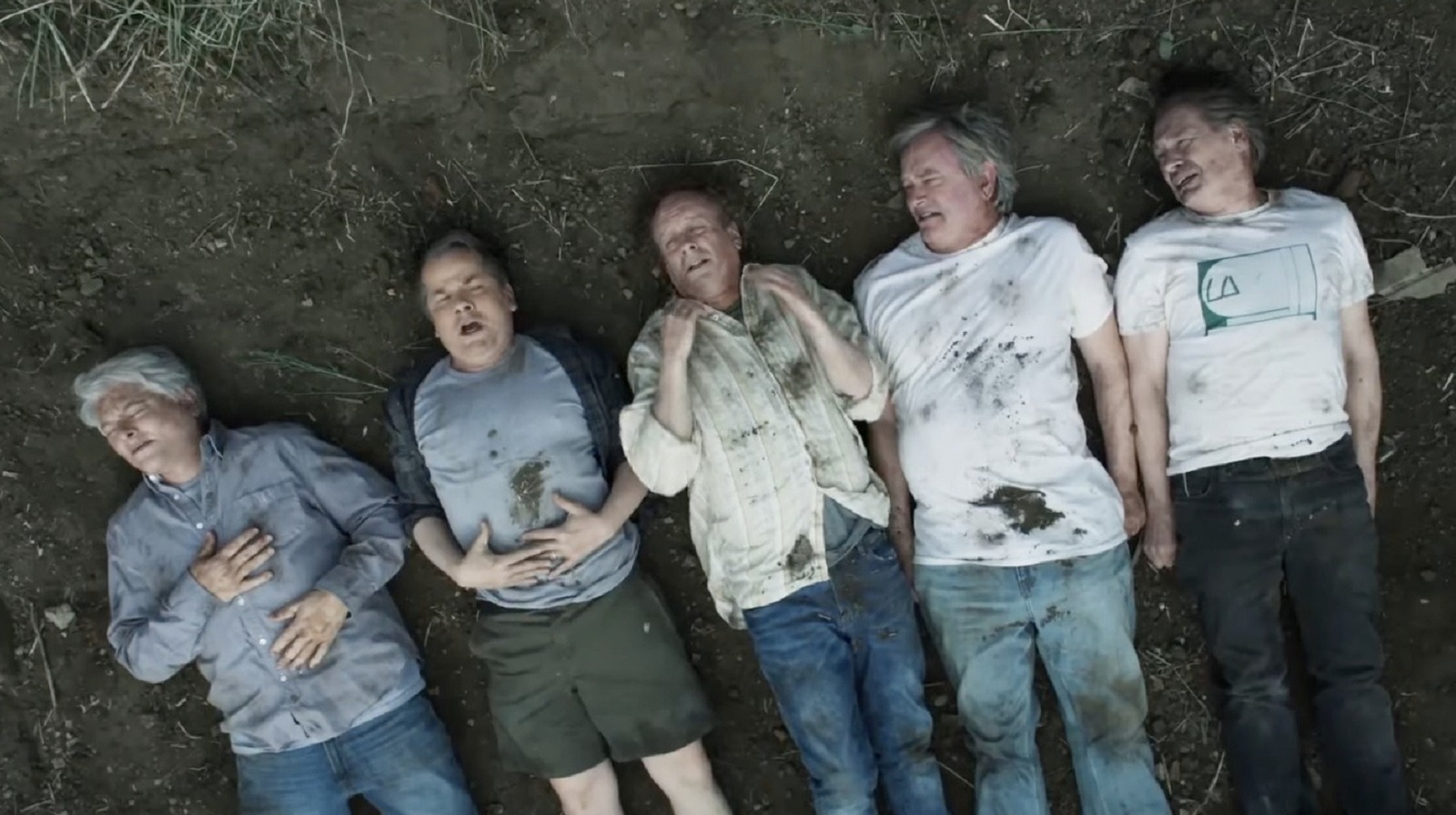 If there's a time when "Kids in the Hall" on tiptoe may be too close to feeling like a complaint about the current state of humor, type grumbling early boomers screaming about what's possible and what can't be more ridiculous, it comes during these different sketches. In one of them, the big boss (Foley) informs the permanent character Danny Husky (Thompson) that he was fired for loud, squeaky clown shoes, because it is considered an insulting cultural appropriation of a real circus clown. Otherwise the meeting in Zoom passes quickly because different participants are called for because they have inadequately touched themselves (and then it moves on even further). Sketches never jump completely to claim that people are too vulnerable and they need to relax, but the frequency of these jokes (and their qualities, at best) is surprising.
Where the "Children in the Hall" continues to show strength is more absurd, as in one sketch, where a little boy's attempt to get medical care from his grandfather goes against it, because the grandfather can't say the word "ambulance" correctly. And the gloom of some of the sketches seems uniquely fresh, even if it fits well into their previous work, as in the recurring sketches of one episode with a morning zoo-style DJ (Foley) in the apocalyptic version of Earth, where he lives in an underground bunker and plays the same the song ("Brand New Key") over and over and over and over again in front of an audience probably zero.
Although all five children have achieved varying degrees of success over the past thirty years – the American audience is perhaps best acquainted with Foley, thanks to his starring role in "NewsRadio", among other titles – they all look just as agile and willing to dive into sublimely funny rooms. (And as a fan of Disney's High Sky, it was especially funny to watch a recurring sketch where Foley plays a partner … a kind of weird twist on a classic superhero.) For the most part, "Kids in the Hall" feels as unchanging as possible, so as the troupe does not seem to have missed too many steps.
One period, repeated in the first five episodes and probably in the rest, was called "Friends of the Children in the Hall", in which a series of famous performers (including Pete Davidson, Catherine O'Hara and Samantha Bee) briefly talk about their love for children, as well as playing particularly amazing characters, which is a direct appeal to the camera. It's nice to see these artists, but it's hard not to think what it would be like to see them in sketches with the Kids themselves. (The other two big names so far are Kenan Thompson and Will Forte, so we're talking about people with a lot of comics.) These snippets almost serve as a way to prove to a younger audience that "Kids in the Hall." "It's worth their time and attention, as if the show itself is not enough proof. And although there are some small mistakes, it's nice to see that the kids are back in shape. Invited stars – it's good, but almost unnecessary. Kids are good enough in themselves .
Premiere of "Children in the Hall" on Prime Video on May 13, 2022.