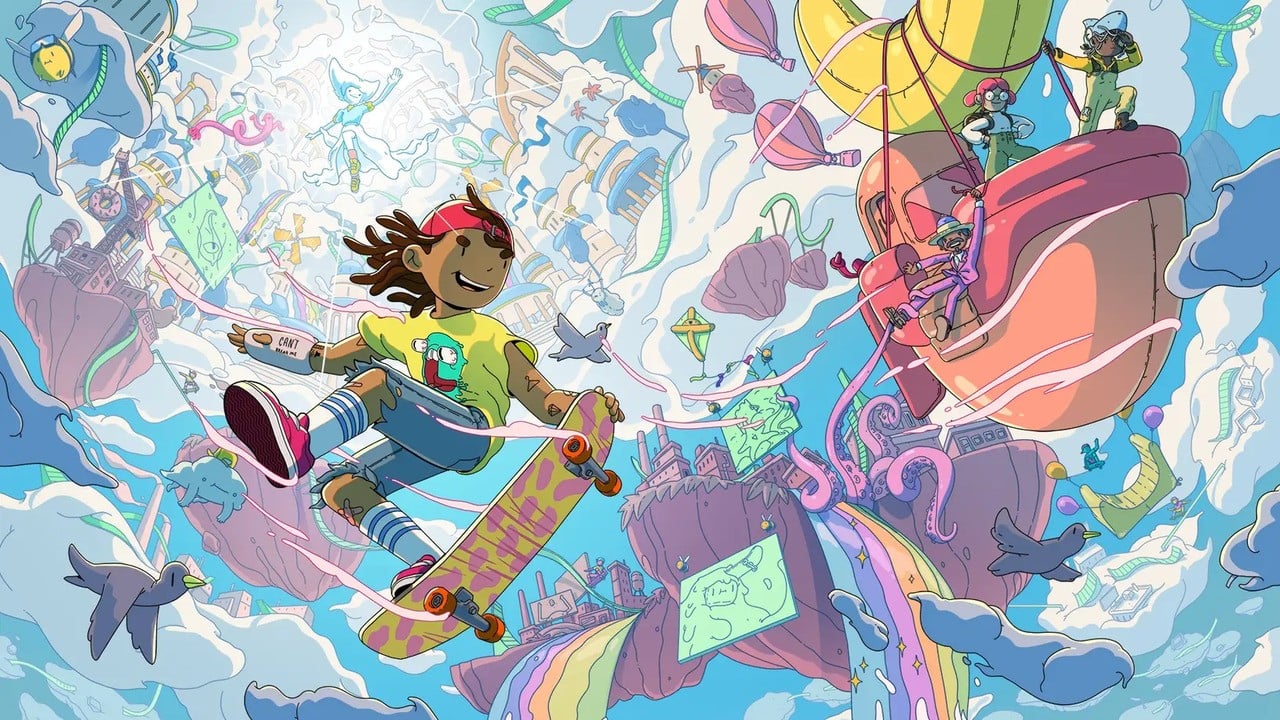 The world of OlliOlli enjoys pretty good post-launch support, with a meaty DLC pack Riders of the Void arrives at the beginning of the year. Developer Roll7 has just announced the next expansion titled Search Flowzoneand it looks like another great reason to come back.
The November 2 launch of Finding the Flowzone introduces even more places to skate, this time taking the action sky high. You are on the hunt for the legendary Radlantis and you will need to find map fragments to find the holy city. It looks like a major part of this DLC will be the introduction of wind zones, zones that will blow your skater around the track.
Burly routes are also new. All levels already have optional Gnarly trails, but the Burly trails add an extra level of difficulty for those who want a more serious challenge. Also, there will obviously be plenty of new cosmetic items to unlock as you explore new levels.
Will you be returning to the world of OlliOlli with this DLC? Grab the big air in the comments section below.