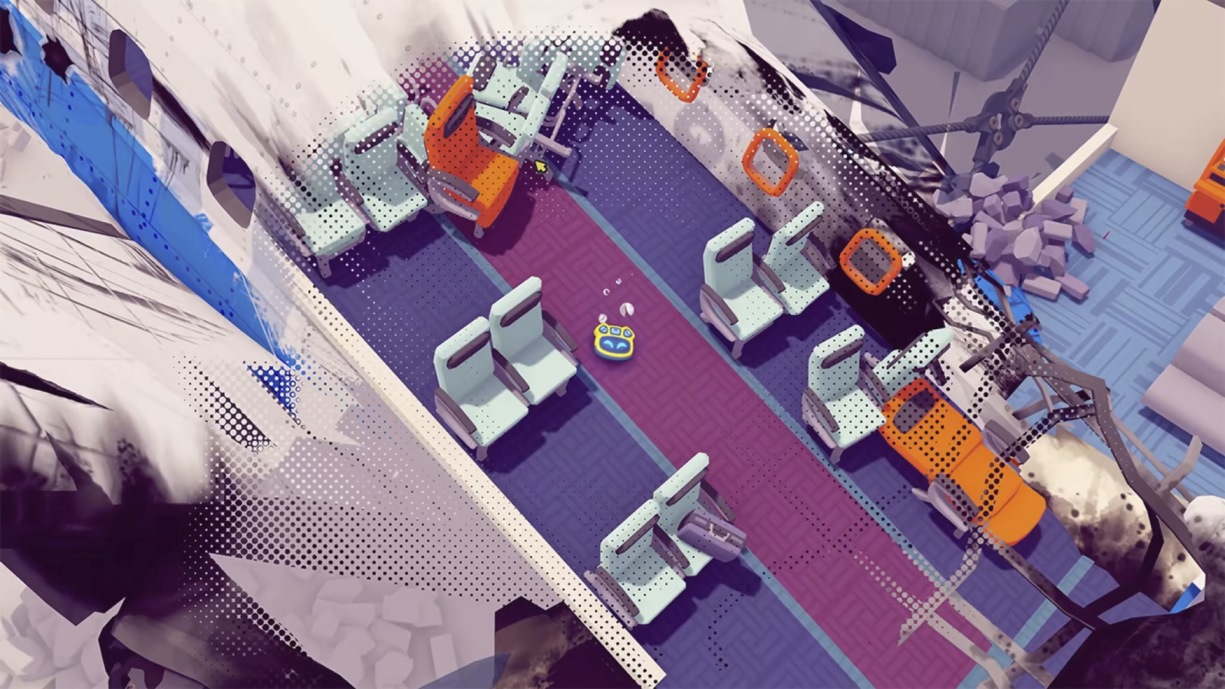 Stealth action game Justice sucks has made its way to the Switch and we have a new trailer. tinyBuild and Samurai Punk came up with a video featuring live action and gameplay.
You can find more information about Justice Sucks in the following review:
When burglars break into the McClean home, Dusty must become a con artist to protect his family. Unfortunately, his heroics attract the attention of FamilyCorp, and a fight with the warranty department sends Dusty flying into the TV in the living room.
Waking Up In the TV dimension, Dusty must hack, hide, and make his way to freedom. Join forces with your fighting spirit, Sexy McClean and develop deadly abilities to help him defeat FamilyCorp and save his family!
MAKE A MESS: Drain items to use against your enemies, destroying them with deadly glee.
EAT THEIR BLOOD: Perform your vacuum cleaner duties and clean up the mess. Chew the bodies, suck the blood and eat the leftovers.
UNLEASH DESTRUCTIVE POWERS: Consume the blood of your enemies to fuel Dusty's deadly powers as you dash, ram and dance your way through waves of FamilyCorp agents.
STAY STEALTH: Use your low profile to hide under furniture, avoid detection, and perform powerful stealth attacks on unsuspecting enemies.
HACK THE WORLD: Turn the environment against your enemies by hacking smart devices and turning them into death traps.
MEET POWERFUL ALLIES: Befriend animal allies and take down Dusty's enemies as an unstoppable team
Check out the Justice Sucks launch trailer below.
Justice Sucks can be purchased digitally on the Switch eShop.