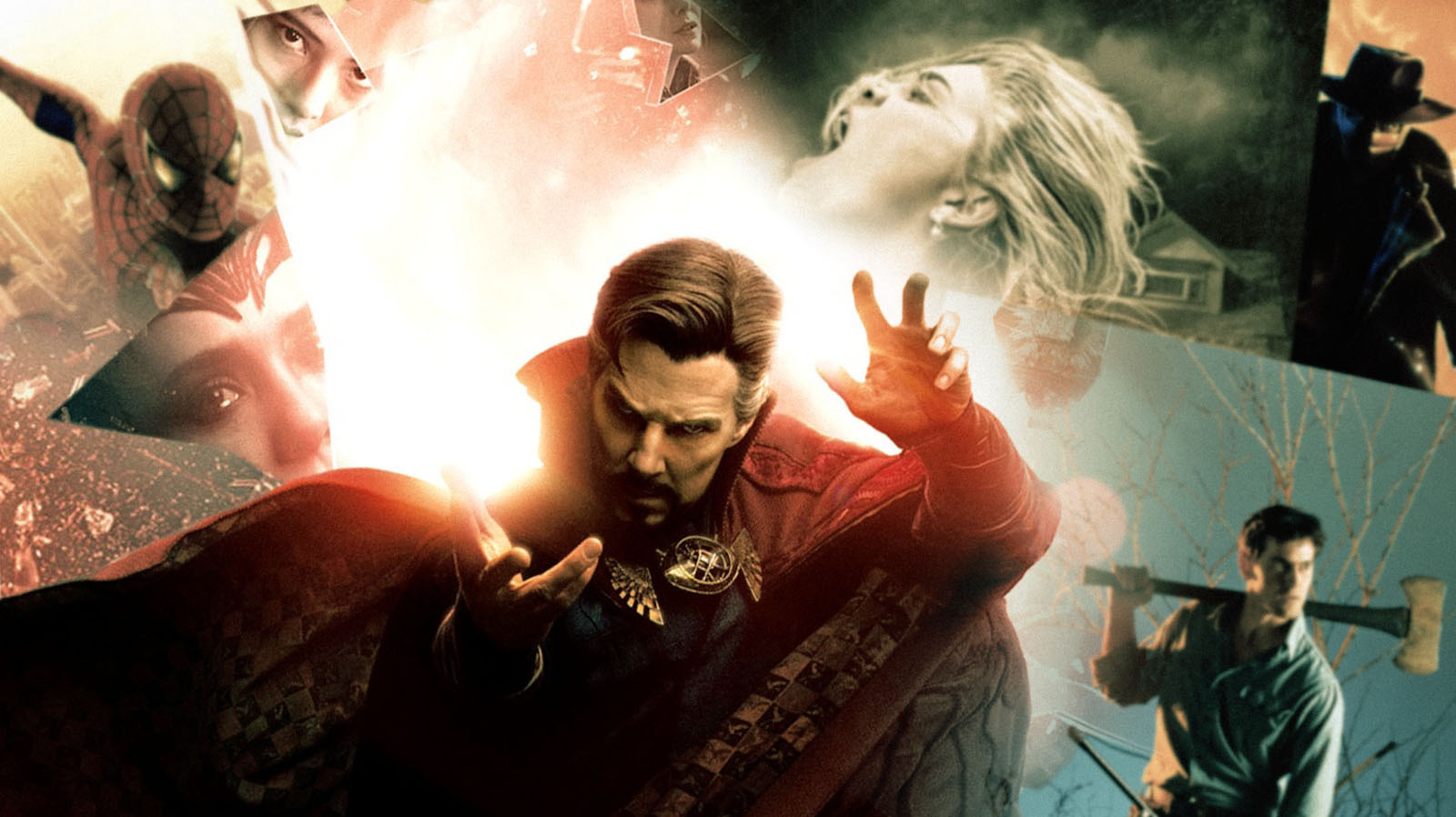 Sam Raimi is obviously an old hand in monster scenes and makes you feel like they are next to you. Fighting Gargantas makes you feel like dead: right on top and moving with speed. Tentacles right in your face in battle. If you visit Dr. Octopus (Alfred Malina) again in "Spider-Man 2", you will see pictures of these hands going at you in the same way. It's all part of Raimi's visual language. The same goes for the hands clasped in the cloak of cursed souls worn by Dead Strange.
Another important thing Raimi does, though not often commented on, is to focus his horror emotionally. This is a classic story. Although the story may not be based on reality, his characters are real (if more than life), and love often occupies much of his stories, ranging from found family themes to "Ash vs. the Evil Dead" to Peter and MJ is versed in the films "Spider-Man".
In "Doctor Strange" America finds a new family through friendship with Strange (s). Although Stephen realizes that he and Christine will never do this in any universe, their separation is neither volatile nor evil. It feels sweet when he tells her, "I love you … in every universe." It's serious, and it's great. Of course, everyone loves a big, pompous story, but at the heart of its story is a relationship. Even the moment when Stephen thinks that perhaps a version of Mord (Chivetel Eggiafor) from this other universe may be close to another Strange, cute (though ultimately wrong). Or the moment Black Bolt (Anson Mount) performs Strange Earth-838 and does so with an apology for the damage done to his friend.
Of course, "Dr. Strange in the Multiverse of Madness"It's a Marvel movie, and bloody blood isn't really part of this child-friendly world. We often have dust instead of blood, and a greater sense of wonder than bloody horror, but it's about as rammed as you can get into MCU, and its a stamp all over it.
"Dr. Strange in the Multiverse of Madness" is now in theaters.