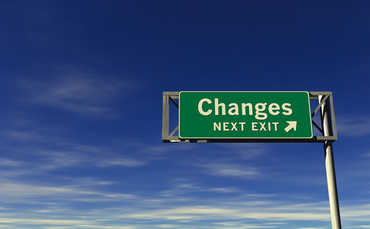 Understandably, the pandemic has dramatically changed the way employees now view the workplace, and employers need to adapt to a new normal life by providing mental well-being, flexibility and fair pay at the forefront of their approach.
Martin Gilbert: Fighting the "Great Resignation"
At the same time, the struggle for talent has intensified, and companies in various sectors are looking for employees with similar skills as the world becomes increasingly digital. Company culture and employee engagement have never been so important to attract and retain the best in human capital.
Companies talk?
With very few exceptions, all the companies we talk to declare that their people are their most valuable asset; however, many cannot keep or get the best of them.
Presence and absenteeism together cost companies billions a year (more than £ 50 billion in the UK alone in 2020-2021) as dissatisfaction with inflexible employers, poor culture and burnout continue to force workers to quit their jobs en masse.
Current employees and future employees want to work in companies with responsible business practices and a culture that attracts and enables. And this, in turn, creates a productive workforce: companies that are called great places to work tend to outperform the broad market by 2.3% – 3.8% on average per year. It's no coincidence to us that our some of our best portfolio holdings, such as the British IT company Kainos, and Bytes, one of the UK's leading software and cloud service providers, have a strong culture of employee focus.
Yet whose responsibility lies with culture?
As steady investors, we like to hear that the CEO is passionate about culture. We know one who carries a file of employee surveys – he calls it "his bible." However, we often meet with the CEO and he delegates staff issues or broader ESG to the head of the sustainable development department. This is a concern because it casts doubt on the business's commitment to implementing the right culture.
Why Investors Need Clarity Around the Big Spin
Other conversations may be even more revealing. The CEO of one company recently admitted to us that he had to dramatically increase salaries and benefits to retain staff. In our view, it was an acknowledgment that bad culture was allowed to develop, and he tried to compensate for this by rewarding. Bytes, on the other hand, is an accredited employer for a living wage, which is obviously a great place to work: more than 12% of people have worked there for more than 10 years, and women make up 43% of the workforce, well above per industry averaging 25%.
To make it happen
If CEO involvement is essential to fostering a healthy culture, then companies, especially large ones, need the right framework to drive change and maintain good practice.
Employee networks are valuable because it is employees who notice problems and therefore are best able to offer suggestions on how to fix them.
ESG committees are also a good sign that companies are doing the right thing, especially when the CEO is sitting on them and offering leadership. Alternatively, we would like to see a board member interact with the ESG committee and provide important liaison with C-Suite.
The best companies go much further. For example, Kainos recently set up the Global Council on Diversity and Inclusion to manage its D&I program. Sponsored by the Chief Executive Officer, it includes colleagues at various levels from across the business. The D&I Council receives support from several network groups of staff (covering LGBTQ +, gender and ethnic diversity), each sponsored by members of the executive team to ensure representation in all decision-making forums.
Companies like Kainos offer the gold standard (its employees voted for it in the top 100 in the Sunday Times poll "Best companies to work for", but more flexibility can be given to smaller companies where resources are less. smaller organizations, and formal structures are less necessary.
Do your homework
The nuances associated with company size are in part the reason why investors should not make judgments based on ESG data. SMEs are often little aware of the need for disclosure, which means that their annual reports – the basis of most ESG indicators – will not have information that will improve their reputation in the rating agencies.
For us, this information will not necessarily be useful in any case, because it looks back – it will not tell you where this company will be in five years. It also will not reflect, for example, the fact that the new CEO may have joined with clear ideas of cultural progress.
After all, the most important factor is the determination to improve. Companies with outdated practitioners can not only suffer from high staff turnover, but also find themselves with compromised supply chains with links to firms with poor working conditions or environmental problems.
Nigel Yates is a portfolio manager at AXA Investment Managers