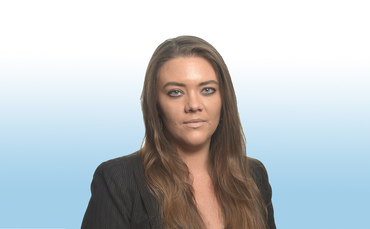 For stakeholders, this is an opportunity to study how these companies behave, and, in some cases, ask questions to management to make sure they meet investor expectations and make a positive contribution to society.
In recent years, shareholders have been checking a fairly consistent list of areas in which they expect action or improvement from the company's management teams, albeit with different priorities for different sectors. Corporate Governance; environmental policy and the transition to zero; diversity; and rewarding executives were key areas of focus. There is no reason to believe that this time their importance will diminish.
BlackRock is going to vote against more climate resolutions
We have also seen a number of other important issues that have emerged in recent weeks and months: the Russian-Ukrainian crisis has had a huge impact and raised serious concerns at the humanitarian level and how companies are responding to it; rising inflation has boosted the cost of living by raising questions about commodity prices and conveniences; while the removal of Covid's restrictions has led to serious discussions about future work practices and more attention to employee health and well-being.
Each of the investors will have their own views on these, and indeed other, events that shape news programs and corporate practices. We have seen many examples where companies have been very publicly questioned about the approaches they have taken. In some cases, there were loud demands not only to these companies for action and improvement, but also to investors calling for the sale if the change does not happen immediately.
The need for a nuanced look
Inevitably, there will be cases where immediate liquidation is the only response not only in terms of "responsibility" but also in order to mitigate financial risks.
However, it is important to evaluate companies and circumstances by their individual characteristics and not to draw sharp conclusions, even if this may be the most obvious.
As examples, companies that operate in undesirable parts of the world – an automatic reason for excluding some investors – can contribute to positive change through the provision of employment, goods and services, and through interactions with local communities.
Some energy suppliers, although still dependent on fossil fuels, play an important role in fostering a green transition through investment and the development of new renewable technologies.
Financial services companies, a male-dominated sector for a long time, may now have limited ethnic and gender diversity on their boards, but are implementing plans to improve not only at the board level but also to encourage minority participation at all levels of business. .
How should we, as shareholders, evaluate these companies and events in light of the season of worthy fees?
Silence should be a trigger for action
Significant changes, which ultimately have both social benefits and financial benefits, are time consuming and cannot be implemented in one day. Businesses cannot easily abandon existing agreements, reconsider their activities based on social, economic and political pressures, or implement policies that immediately address some of the major challenges we face as a society.
As responsible investors – with our own fiduciary responsibility to our clients – we need to recognize this, ask about how we approach these companies, and find better ways to engage with management groups to drive positive progress and deliver better long-term results.
The big question is: what fund or trust do you use to protect your portfolio from inflation?
However, while we cannot expect every company to deliver immediate results (or, indeed, take immediate action), we can expect every company to have a clear government policy that explains their current position and outlines their future plans. They need to be accountable and present important facts and figures that accurately measure their progress against their goals.
Silence on these serious issues is not in itself a condemnation, but it should be seen as a bright starting point for stakeholder action. In cases where companies have not been open about their plans and policies, especially with regard to some of the major challenges we face as a society, serious questions need to be asked – and management will need to have clear, convincing answers to avoid further action.
Sophie Johnson is Corporate Governance Manager at Royal London Asset Management