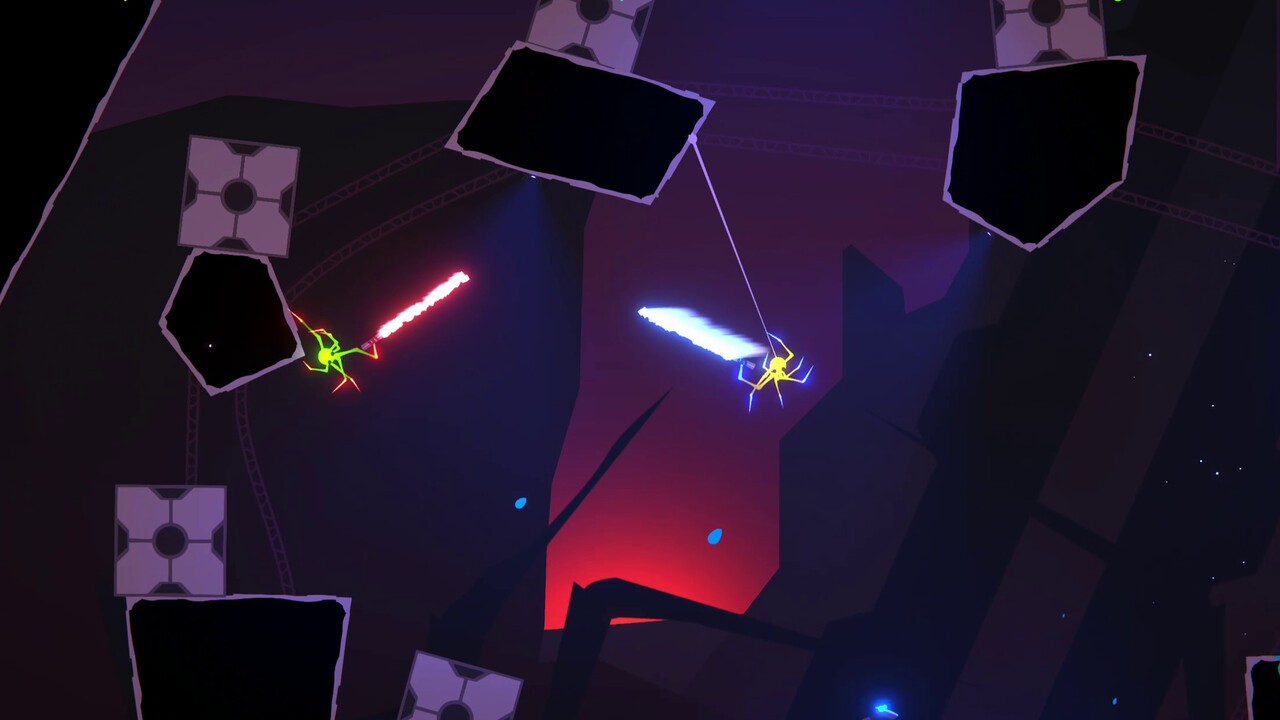 Spiderhack is a fast-paced co-op brawler where spiders fight to the death and the floor is literally covered in lava. It's coming to PS5 and PS4 on September 22nd.
Team up with your eight-legged friends in a competitive deathmatch or team up to hold back wild swarms of enemies in co-op – the choice is yours. Spin around the arena with ease and use your many limbs to climb walls, all the while wielding energy weapons of all shapes and sizes.
SpiderHeck looks like a great way to spend an evening with friends and looks like the best parts to us Towerfall and Nidhögg merged together and are the work of solo developer Neverjam. We can't wait to get our sticky claws on this one.
What do you think of SpiderHeck? Why are spiders such a nightmare anyway? Tell us a yarn in the comments section below.