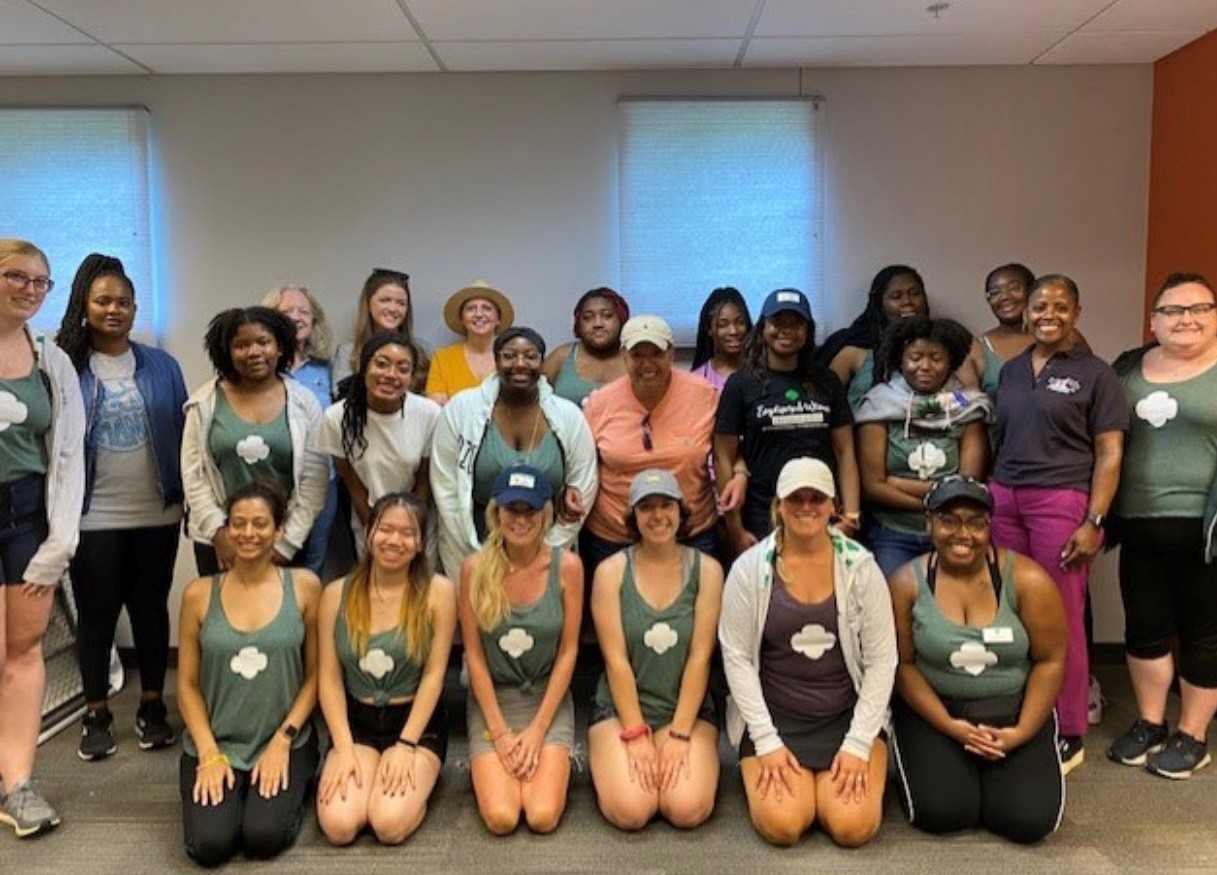 Girl Scouts is proven to help girls develop. A Girl Scout develops a strong sense of self, demonstrates positive values, seeks challenges and learns from failure. I had the absolute honor of spending 3 days with Girl Scouts in Chicago for the annual CEO Camp.
Camp CEO is an opportunity for Girl Scouts to meet, talk and bond with the teachers in attendance. Moreover, it gave me the opportunity to learn from these girls. After attending this camp, I changed for the better. The girls shared their aspirations and fears. They were vulnerable with all of us and grew tremendously even in the short time we spent together.
On the first day, the girls were excited but hesitant. I remember the feeling at an event like this, the first day of school, even family and friend gatherings. It really made me think about my career growth as well as my personal growth. I wouldn't be where I am without the key influential women in my life, be it family, friends or colleagues. I knew I owed it to these girls to tell them about my successes as well as my failures and how I got there.
In order to make a meaningful connection, I wanted to start by listening first. Hearing firsthand the fears and goals they have was touching. Although each girl mentioned something different, there was something in common. Fears included things caused by lack of confidence, inability to solve problems, and the well-being of the community. While goals included things that required self-confidence, problem-solving abilities, and the health of the community around them.
Why it meant so much to me was that each girl started camp with a greater sense of doubt. This showed when they were shy to speak up, ask questions or share their opinion. Once we as teachers were able to lead by example and create a conversation around us, sharing that we had the same fears, what they are feeling now, and how we still feel them today, and it's okay, we saw a difference .
How incredible to see the change in a group of young women who will one day become our leaders, all within 3 days. On Day 3, these girls spoke before they were asked, making sure they had their say and asking questions to see how they could improve.
Spending time talking and interacting around our stories really opened the door for these girls to understand that it's okay to try when you're scared, if anything, it's better to push yourself to do what you want. And along the way, you might look back and be shocked at where you landed. Having confidence in your values ​​will ensure that you always have the value you strive for.
It was an honor to meet these girls and share my own teachings and experiences. While the camp CEO is meant to connect Girl Scouts with the resources they find in mentors, I have gained a resource and a friend in each of these girls and can't wait to celebrate them for years to come.