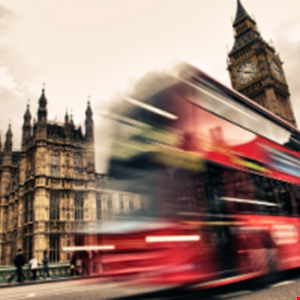 Commuters in London are bracing for further delays after the city's biggest bus operator revealed it had been hit by a "cyber security incident", according to reports.
Newcastle-based transport group Go-Ahead shared a statement with the London Stock Exchange indicating that "unauthorised activity" was detected on its network yesterday.
"When it became aware of the incident, Go-Ahead immediately engaged external forensic experts and took precautions with its IT infrastructure while it continues to investigate the nature and extent of the incident and implement its incident response plans," it said. in the message.
"Go-Ahead will continue to assess the potential impact of the incident but confirms that there is no impact on UK and international rail services operating as normal."
However, the same may not be the case with its bus services. This is reported by Sky News that bus and driver lists could be affected by an attack that could disrupt operations.
Go-Ahead operates a variety of services across the South, South West, London, North West, East of England, East Yorkshire and its native North East.
It is London's largest bus company, operating over 2,400 buses in the capital and employing over 7,000 staff.
The firm also operates several high-capacity rail services in the UK, including Great Northern, Thameslink, Gatwick Express and Southern.
The incident comes just weeks before Go-Ahead is due to be acquired by a consortium of Australia and New Zealand's largest bus network, Kinetic, and Spain's Globalvia. The purchase price was previously estimated at 669 million pounds.
It's too early to say if the "incident" is ransomware, but threat actors have often attacked public transportation systems in the past.
Previous victims were subway operators in Toronto, San Francisco and New York.