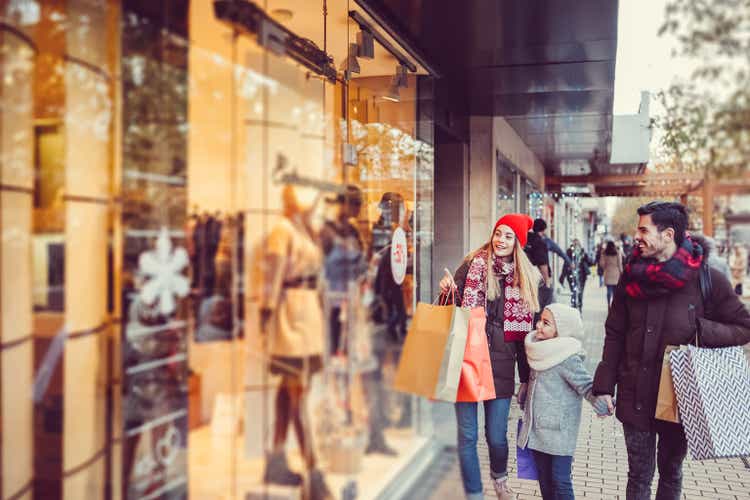 Adjusted for inflation this year, about 40% of consumers plan to start their holiday shopping by the end of October, according to a YouGov survey commissioned by Bankrate.com. Allocation of time when consumers are waiting to start shopping ranged from 11% who said they started in late August to 12% who said they would wait until December to start buying gifts.
Overall, 40% of consumers said inflation would change the way they shop, with the largest share (45%) coming from the lowest-income group (less than $50,000 in annual household income). 41% of shoppers with annual incomes between $50K and $79,999K said they would change the way they shop because of inflation.
More than 4 in 5 (84%) holiday shoppers said they will use money-saving tactics this year, including coupons, sales and discounts (41%), buy fewer items (40%), start shopping earlier 27%; buy cheaper brands (21%), use credit card rewards to offset expenses (17%), shop at stores where they have loyalty accounts or special store cards (17%), give gifts or products (14% ) and receive second-hand items (11%).
About 21% will eventually pay for purchases with a credit card, and 10% plan to use the "Buy Now, Pay Later" service. Overall, the most popular payment method for holiday shoppers is credit card (54%), with 38% planning to pay in full and 21% planning to pay in multiple billing cycles. 50% will use debit cards, 43% will use cash and 7% will use checks. Note that respondents could choose multiple answers for how they would pay for their purchases.
The survey was conducted online from August 17 to 19, 2022, with a total sample size of 2,415 adults.
Last year, holiday retail sales, excluding autos, were up 8.5% year-over-year, while online sales were up 11% between November 1st and December 24th. according to Mastercard SpendingPulse.