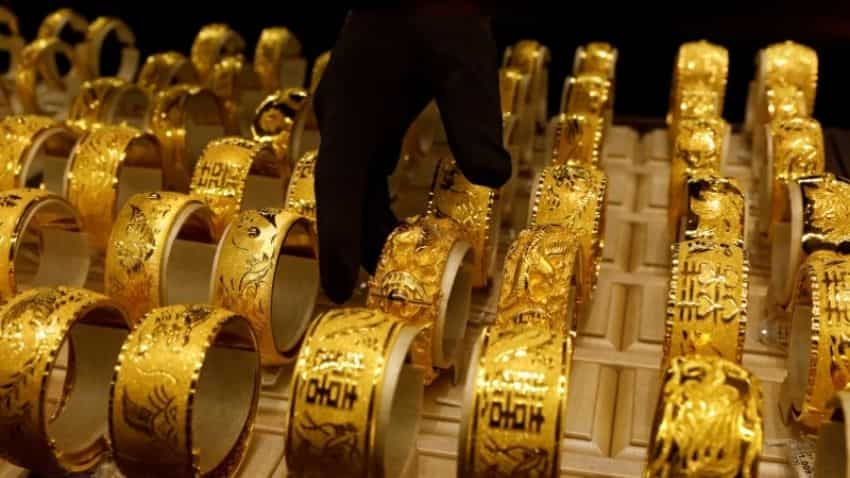 Gold price today: On the Multi Commodity Exchange (MCX), October gold futures were trading up 0.27 percent at Rs 50,570 per 10 grams. Similarly, December silver futures also traded in the green. The metal was trading up 0.71 to Rs 53,770 per kg at 10:30 on September 6.
The rupee depreciated by 12 paise to US$79.90 in opening trade on Tuesday, driven by a stronger US currency in overseas markets.
The rupee opened at 79.80 as the dollar index edged lower from 110. Also, the euro and the British pound rallied after a sharp drop on Russian gas issues, said Anil Kumar Bhansali, head of treasury at Finrex Treasury Advisors.
"Bidding for the US dollar was good as the rupee fell to 79.90 before recovering to 79.85," Bhansali said, adding that the range was expected to be between 79.50 and 80, according to a PTI report.
In the domestic equity market, the 30-share BSE Sensex was trading up 12.49 points, or 0.02 percent, at 59,258.47, while the broader NSE Nifty was up 7.80 points, or 0. 04 percent, up to 17,673.60.
Here is the estimated price of 22 carat gold today, 6 September 2022, in major cities in India (excluding GST, TCS and other charges):
Chennai: 47,360 rupees
Mumbai: 46,750 rupees
Delhi: 46,900 rupees
Kolkata: 46,750 rupees
Bangalore : 46,800 rupees
Hyderabad: 46,750 rupees
Kerala: 46,750 rupees
Ahmedabad: 46,800 rupees
Lucknow: 46,900 rupees
Patna: 46,780 rupees
Chandigarh: 46,900 rupees
Bhubaneswar: 46,750 rupees
(Disclaimer: These are indicative prices collected from verified sources. Investors are advised to consult jewelers before investing/purchasing.)
(With inputs from PTI)