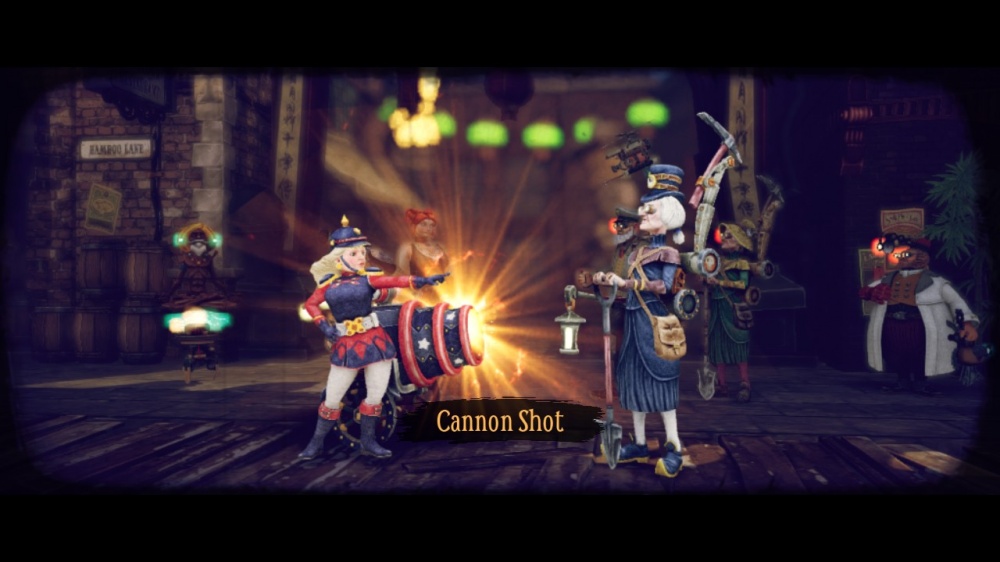 Circus Electric just recently released on Switch and we have an hour of gameplay right now. The footage offers a look at a hybrid of RPG tactics and circus management.
Circus Electrique, named after London's most famous entertainment from an alternate history, combines exciting, story-based role-playing tactics and circus management with steampunk. When ordinary Londoners mysteriously turn into vicious killers, only the talented performers of Circus Electrique can save the city. In The Greatest Campaign Mode on Earth, these talented individuals engage in tactical turn-based battles. Mad bobbies, British sailors gone bad, aggressive hot girls and other archetypes of the Victorian era stand in their way. Circus Electrique's innovative Devotion morale system affects character performance not only in battle, but also during actual circus shows dutifully arranged between heroic walks across six sprawling districts.
Main characteristics
Electrifying RPG combat: Test the skills of strongmen, fireblowers, tow trucks, clowns and other classic circus performers – 15 game archetypes in total, each with deep tactical options in combat. Assemble the most perfect combination of acrobatic artists to fight against powerful enemies.
Run the greatest show in Steampunk London: despite the chaos, the show must go on! Restore the circus to its former glory and beyond by recruiting and training the most talented performers from around the world. The skill of the performers, the rapport between them and the overall dedication determine the monetary success of a play – and you'll need every extra shilling you can get both for Amelia's quest and to keep everyone paid and happy.
A Circus Like No Other: Immerse yourself in an amazing world based on vintage circus posters, Victorian archetypes and classic steampunk charm.
Check out the gameplay for Circus Electrique on Switch below.
Circus Electrique is available now on the Switch eShop. It supports English, Portuguese, Spanish, French, German, Italian and Russian languages.