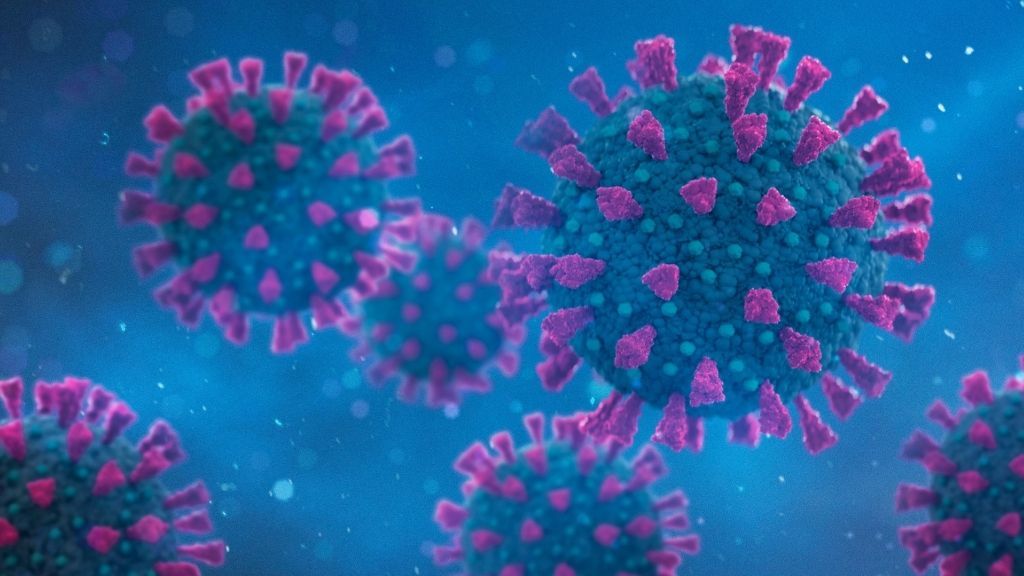 China has approved the world's first inhaled vaccine against COVID-19, announced vaccine maker CanSino Biologics (CanSinBIO) in Tianjin, China.
The newly approved vaccine, called Convidecia Air, uses the same platform as the same manufacturer's injectable COVID-19 vaccine — fragments of genetic material that are transported by harmless adenovirus vector so the body can be trained against virus. However, this vaccine is inhaled through the mouth as a fine mist. The National Medical Products Administration of China has approved the use of the vaccine as a booster.
According to World Health Organization (WHO) database.. Scientists hope that administering vaccines through the nose or mouth can prime the immune cells of the thin mucous membranes, preventing the spread of even mild cases of the disease by killing the virus when it enters the body.
On the topic: 21 worst epidemics and pandemics in history
A self-administered dose "can effectively induce a complex immune defense in response to Severe acute respiratory syndrome-CoV-2 after just one breath," representatives of CanSinoBIO the statement said.
CanSinBIO already has an injectable form of the same vaccine used in China and approved in several other countries. According to a phase III clinical trial published Dec. 23 in the journal Lancetadministered vaccine was 57.5% effective in preventing any symptoms of COVID-19 and 91.7% effective in preventing severe disease four weeks or more after a single dose.
Another clinical study published on July 26 in Lancetshowed that the level of immunity produced by two inhalations of the vaccine 28 days apart reached the same level as that produced by a single intramuscular injection.
The new inhalation format resembles nasal administration flu vaccinefor example, intranasal FluMist vaccine. Because these types of vaccines target the lungs and upper respiratory tract, where viruses like the flu and COVID-19 enter the body, scientists believe that inhaled vaccines may be much more effective at stopping the spread of infections and require much smaller doses to do the same job. work.
For example, in a recent study of the Convidecia Air vaccine published on the preprint server without peer review, two injections of Sinovac followed by a lower-dose inhaled vaccine produced detectable levels of neutralizing omicron antibodies in 92.5% of cases, while the higher dose produced detectable antibodies in 88.9% of cases. The number for both groups, however, dropped to about 70% after six months.
Chinese regulators hope the new delivery method will encourage more people to get vaccinated, but how much it will affect an already highly vaccinated population remains to be seen. China distributed more than 3.4 billion doses of the vaccine to fully vaccinate 89.9% of its population, compared to 68% of people in the United States.
Despite China's high vaccination rates, concerns about a Chinese health system that does not have much capacity for a sudden influx of patients, and the declining effectiveness of Chinese vaccines over time, have led the ruling Chinese Communist Party (CCP) to develop simple boosters along with the application of strict zero covid policies.
More than 65 million people in China are currently under lockdown, according to Chinese business media portal Caixin Global; this includes 21 million people living in the central Chinese city of Chengdu, who were ordered to stay at home on Thursday (1 September) after hundreds of local cases emerged.
The latest lockdown restrictions come ahead of the CPC congress on October 16, at which party leader Xi Jinping is expected to be reinstated as president for an unprecedented third term. Once the congress ends, it is unclear whether the zero-covid policy will be slowly rolled back.
Originally published on Live Science.