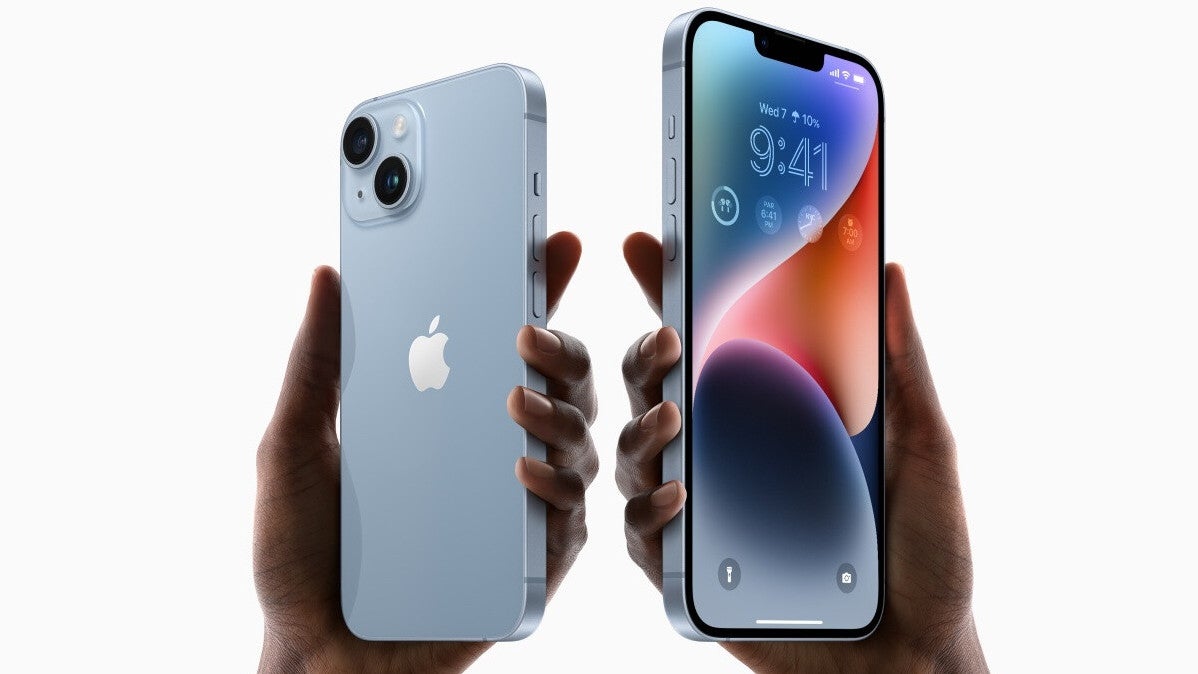 The
iPhone 14
phones are finally here after months of leaks and rumors. The four models in the lineup with larger batteries are definitely an improvement over last year, at least when it comes to battery life (and more!). However, despite some rumors that the new iPhones will support up to 30W charging, the lineup actually supports up to 20W, just like last year.
Maybe you've already ordered your new iPhone and are looking for a cool charger (yes, it looks like we won't be seeing power adapters in new iPhone boxes anymore). If so, you've come to the right place. Here we have the best iPhone 14 chargers for your new phone.

Go to:
Best fast chargers for iPhone 14
Apple's 20W USB-C Power Adapter
Apple has a 20W fast charging power adapter for the iPhone 14 (it can also be used with the iPhone 13 models, by the way). The interesting thing is that if you have any other Apple devices, such as an iPad Pro on your Apple Watch, they can also charge.
Anker PowerPort III with foldable plug
If you're looking for a more compact option with a great value for money, you'll love the Anker PowerPort III. It once again delivers 20W of charging power and is even more compact with its foldable plug, perfect for traveling or just keeping your home tidy.
Anker Nano Pro Fast Charger
Another 20W fast charging solution from Anker is the Anker Nano Pro. In addition to being a compact and fast charger, it also has a protection system called ActiveShiled that monitors the temperature and protects your new iPhone 14 from overheating or overcharging (the iPhone itself also comes with protection against such things, but it's always useful to have excess mind). This is a GaN charger, just like the next option on this list.
Spigen ArcStation Pro
This GaN charger from Spigen is another great fast charger for your new iPhone. Because it's a GaN charger, it's more energy efficient and uses less electricity, so it's cooler when charging your phone.
Belkin GaN Wall Charger
Belkin also has a great GaN fast charger for your new iPhone 14. This option is a bit longer than the other options we've listed, but it's thinner and lighter.
The best car chargers for the iPhone 14
You can also purchase a new car charger for your iPhone 14 so you can charge your phone while driving or traveling.
Belkin USB-C Car Charger
If you also want a 20W fast charger for your car, you'll love the Belkin USB-C Car Charger. It again has a compact design and has one port just for your iPhone. It's a simple but effective solution to quickly top up your iPhone 14, for example while waiting in traffic.
Belkin 37W Dual Port Fast Car Charger
If you need a dual car charger, Belkin has another great option for your iPhone. This dual-port fast car charger has one port that supports up to 25W (your iPhone can charge at 20W, as we mentioned, but other dual-car chargers offer around 18W) and a second port that supports 12W. This car charger has PPS technology that dynamically delivers power based on the device it's connected to, so even if you have another phone (like a Galaxy that supports 25W), the charger will determine whether to supply 20W or 25 W.